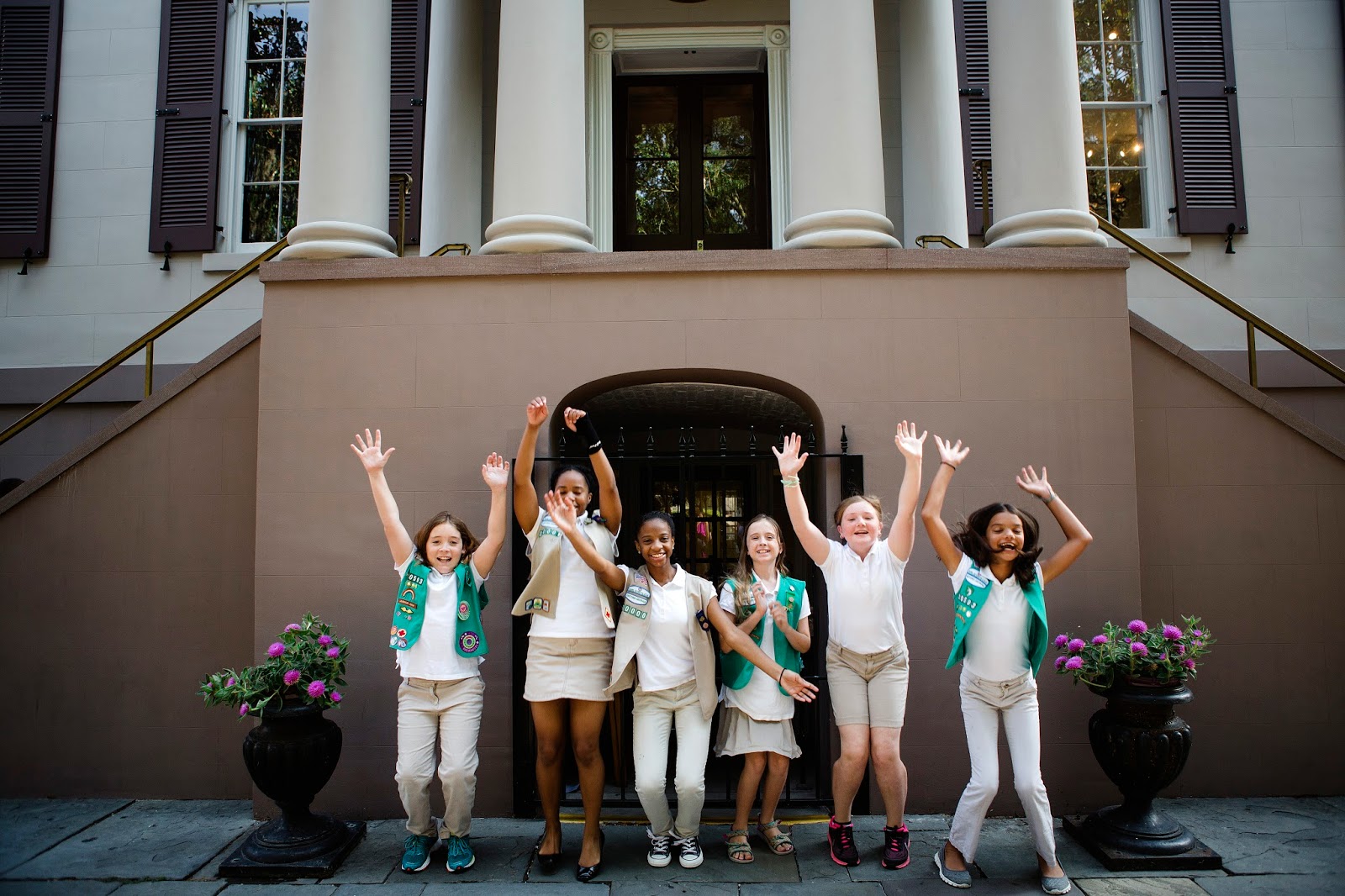 Juliette Gordon Low Birthplace Savannah, Georgia
June 2023
Trip Details:
Joining GSGST Travel Committee and visit the Birthplace of Girl Scouts founder, Juliette Gordon Low and the historic city of Savannah, GA. 
Itinerary to include:
   Trolley Tour of Savannah
 Tybee Island Marine Science GS Program w/patch
 First Girl Scout Headquarters
 Andrew Low House Ghost Tour
 Dolphin Cruise
 Savannah's Candy Kitchen
 Tybee Island Lighthouse
Cookie Travel rewards for 2022 and 2023 cookie season may be used but you must first be enrolled on the trip.
Who May Enroll:
Girls who have completed 6th grade and up at the time of the trip and are members of Girl Scouts of Greater South Texas may enroll. GSGST Travel Committee members serve as chaperones for this trip.
NOTE: An adult may register for the trip if she turns in her registration with 4 girl registrations.
Minimum for Tour of JGL Birthplace building : 10 people min | 20 people max. Deposit will be refunded if minimum is not met.
NOTE: Because GSGST makes payments in advance, refunds are not guaranteed if a girl withdraws from the trip.
Price of Trip:
Fee $1500-$1800 | The exact cost of this tour will depend on the cost of flights at the time that we book tickets.
Included in the fee:
 Roundtrip airfare to Savannah, GA
 Trip T-shirt
 All meals and lodging during trip
 Transportation during trip
 Entrance fees to sites and tours on itinerary
 Girl Scout insurance coverage
 Pin/Patch from Juliette Gordon Low Birthplace
 Patches of other attractions
 

1st Payment to be made

 
 Early Bird Option:
 

 

 2nd Payment to be made

 
 

Non - refundable Deposit            

Total of $350 must be paid by December 14, 2022 to reserve your place.

 

Pay $100 before May 15, 2022

+ $250 remainder of deposit paid by December 14, 2022.

 

Total of $600 by March 2nd, 2023. 

 

 
Remainder of balance by April 14 th 2023

(Additional payments may be made any time.)
NOTES: Trip Dates will be set for the 2nd week of June 2023. The exact dates of the trip will be set in early 2023 and will depend on availability at the Juliette Gordon Low Birthplace, and obtaining the best airfare.