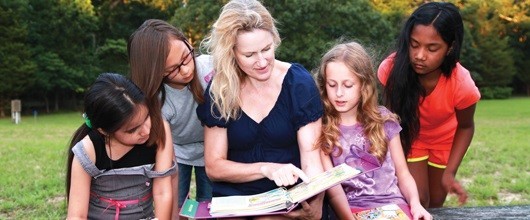 Required Volunteer Training

After completing registration, this online or in person training introduces you to Girl Scouts here in South Texas. Ready to get started? To take the training online, view the 3 training videos and submit the knowledge check so that we can get you on your way to a year full of fun or register for a face-to-face training!
---

Nothing is more important than the health and safety of our girls.  First Aid/CPR training is a requirement for every troop so that everyone can be safe while having the fun adventures together. Click here to view our First Aid/CPR training courses to get started.
---

Love the great outdoors? Us too. To take advantage of all the super fun outdoor activities we have planned (as well as book field trips and troop outings) you'll need at least one adult per troop to complete Outdoor Skills training. Check out our outdoor trainings and select one that works for you.
---

Looking to learn more about an aspect of Girl Scouting? Let's do it! Our Enrichment Workshops are held regularly and topics vary. Past workshops have covered badges, songs, crafts, ceremonies and bridging, games and more. See what trainings are being offered now.
  
---

Volunteering for Girl Scouts Series & Events
For volunteers that want to share a specific skill set or expertise with girls in our community, we have the perfect enrichment opportunity. This training is for volunteers who are participating in series (multiple day events) or single day events.