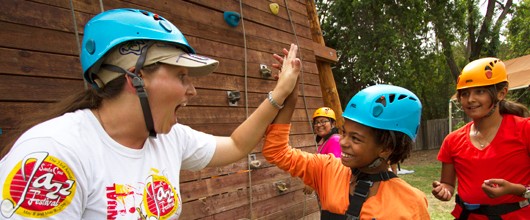 Training
We can't change the lives of girls without YOU!
As a volunteer, you'll introduce girls to new experiences that make every day feel like the best day ever! Because we want our girls to try everything they've ever dreamed, we give you the opportunity to take a variety of trainings to help them. 
Kick start your volunteer career with GSUSA's Girl Scouts 101 video for background information on Girl Scouting and the basics of the Girl Scout Leadership Experience.
 

View the GSGST Volunteer Orientation Video

Get Trained. If volunteering as a troop leader, you will need to take New Leader Training after completing GS101.  Click here to view all upcoming trainings (or contact Volunteer Services) and register for the event nearest you.
 
Please download Volunteer Essentials  which is a resource for volunteers serving girls. This document offers information about the Girl Scout movement and traditions, the Girl Scout Leadership Experience and Journeys, healthy development in girls, how to keep girls safe, taking trips and hosting events, and how to help girls manage group finances, including details on Girl Scout Cookie sale.