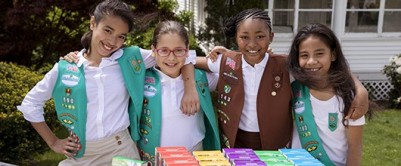 Cookies Power Amazing Adventures for Girls
When you buy a box of delicious Girl Scout Cookies, you're powering amazing, year-round experiences for every G.I.R.L. (Go-getter, Innovator, Risk-taker, Leader)™ extraordinaire in your community who sells them—that's right, proceeds stay local and are reinvested in girls!
Continue >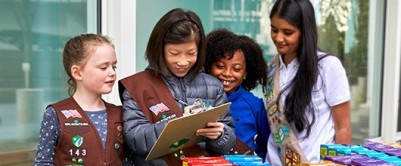 This cookie season, let's show 'em how the largest entrepreneurial program for girls in the world prepares you to lead, learn, succeed, and shine—not only for today but also for the future—by entering the Cookie Pro™ contest! Open now through March 31, just tell us about your unique cookie business smarts for your chance to win a magical VIP experience  in Orlando, FL with exclusive access to iconic theme parks and G.I.R.L. 2020! ! Enter Now.
Continue >

Girl Scouts of Greater South Texas