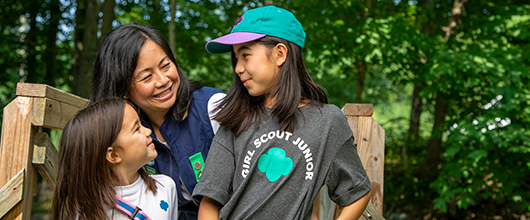 Why Volunteer
Help Girl Scouts dream big.

Change-makers. Trailblazers. Explorers. We're talking about Girl Scouts, of course, but we're also talking about the people who become Girl Scout volunteers.
Whether you can give a day, a few weeks, or the whole year, it all starts with you—you'll introduce girls to new experiences that show them they're capable of more than they ever imagined. Volunteering is flexible and fun, and you'll play a huge part in helping to build girls of courage, confidence, and character. Volunteer today!